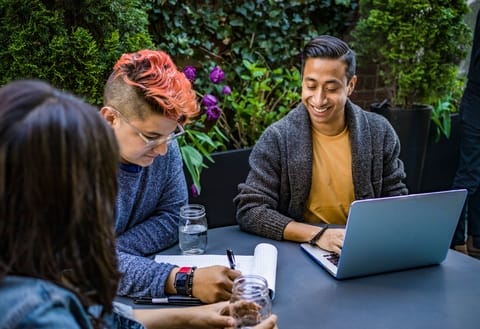 Diversity and inclusion are two of the most important topics in Human Resources – and organizations at large – today.
While a decade ago this focus was driven largely from a place of legal concerns and compliance, leading companies are now rightly recognizing diversity as a critical business driver that supports their organization's long-term success.
And, to truly succeed, companies need to do more than simply meet hiring targets. They need to create an inclusive environment where people are understood, appreciated as well as valued for their differences and unique perspectives.
If you feel that your organization could still benefit from understanding why inclusion initiatives are so critical to success, I encourage you to consider this topic from the lens of the Emergenetics® Attributes and use a cognitively diverse approach to promoting inclusion.
The Bottom Line
The Analytical Attribute is often interested in what the numbers say, and the research shows that a focus on diversity pays off:
The Process
When we bring together a diverse group of perspectives, we are more likely to fully think through our plans and avoid missing relevant insights and realizations. For the Structural Attribute, it is important that we not skip steps and that we take a conscientious approach to our work. Bringing together diverse perspectives allows us to do so.
The People
Intuitively, you can probably see how inclusion helps individuals feel more comfortable at work. When organizations promote diversity and encourage team members to share their thoughts and feelings, individuals feel a greater sense of belonging and appreciation. Moreover, focusing on inclusion can help you attract great employees. According to Glassdoor, 67 percent of job seekers said that a diverse workforce is an important factor when considering job offers.
The Big Picture
The Conceptual Attribute tends to appreciate imaginative, future-oriented thinking, and diversity empowers us to be more creative. According to Josh Bersin, inclusive companies are 1.7 times more likely to be innovation leaders in their market. By creating an environment that supports diversity, you can foster a visionary approach to work that avoids group think and celebrates creativity.
Share of Voice
Whether you're in the first-third, second-third or third-third of Expressiveness, you can appreciate that diversity and inclusion initiatives help ensure that everyone in your company has a voice and is encouraged to share their thoughts and feelings – whether that is in writing or shared out loud.
Presentation of Ideas
Inclusion supports all aspects of the Assertiveness spectrum. When we prioritize diversity, we're promoting dialogue about different ideas, considerations and experiences. Not only does this action lead to better, more thoughtful concepts; it also promotes productive conversations – rather than unproductive conflict – that results in better decisions.
Moderating our Flexibility
In an inclusive environment that welcomes differing approaches, we are bound to get lots of new ideas, which will appeal to those in the third-third of Flexibility. However, we also find ourselves more grounded and focused. By bringing together diverse individuals, perspectives and experiences, we can build a plan that empowers us to stay focused because we know we are serving all Attributes.
Diversity is essential to workplace success. As you look at your company's initiatives or your efforts within your own team, I invite you to use these talking points to highlight the importance of diversity in your company and consider what steps you can take to create a more inclusive environment.
To learn how Emergenetics can help you build an inclusive corporate culture, I invite you to download our recent eBook about cognitive diversity and team effectiveness, or fill out the form below to inquire about our Meeting of the Minds or Respecting Differences workshops.

Print This Post