Nuestra ciencia nos distingue
Soluciones basadas en la investigación que abren puertas a nuevas posibilidades.
Arraigada en 30 años de investigación en curso, la ciencia detrás de Emergenetics descubre formas nuevas e inesperadas de comprender e interactuar con las personas que forman parte de su mundo.
Al evaluar el universo de evaluaciones de personalidad, los Dres. Geil Browning y Wendell Williams reconocieron que había una brecha. Si bien algunas de las herramientas proporcionaron información valiosa, ninguna parecía establecer una conexión entre el comportamiento humano y los estilos de pensamiento, lo que resultó en una representación incompleta de un individuo. Estaban decididos a construir una herramienta más completa, pero fácil de entender, para capacitar a las personas para que aprecien sus fortalezas inherentes y los activos de los demás.
Trabajando con un amplio cuerpo de literatura académica que cubre la personalidad, psicología y neurociencia y probando su teoría con más de 10,000 personas, sus hallazgos fueron sometidos a rigurosos análisis estadísticos. La encuesta de 100 preguntas resultante cumple con los Estándares para pruebas educativas y psicológicas.
En su investigación, descubrieron que siete características eran universalmente aplicables a toda la humanidad, que se convirtieron en Atributos Emergenetics:
Atributos de comportamiento
Expresividad
Asertividad
Flexibilidad
Analítico
Estructural
Social
Conceptual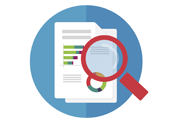 To ensure our science remains reliable and valid, a subset of our raw data is converted to global norms that we review biannually.
Emergenetics en acción
"Llevamos años trabajando con perfiles de Emergenetics. Es uno de nuestros talleres más valorados. Emergenetics ayuda a nuestros empleados a convertirse en una versión aún mejor de sí mismos. Se conocen mejor a sí mismos y convierte los juicios en oportunidades dentro de los equipos".
Jacqueline Eeken | Gerente de Aprendizaje y Desarrollo, hoteles citizen
Nos gustaría saber de usted!
Nuestro equipo está aquí para ayudarlo a descubrir cómo puede fortalecer la conexión humana.