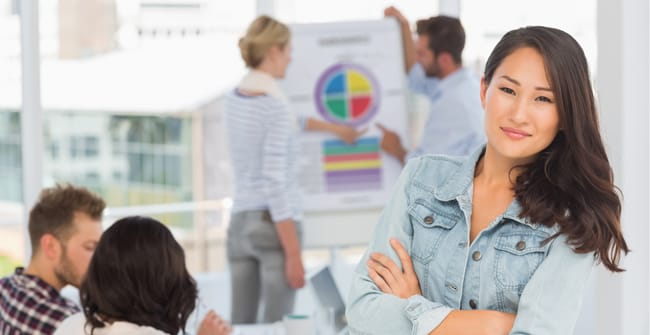 A personality assessment can either be one of two things:
A feel-good, smile sheet activity that makes employees feel valued for a few hours. It's a Rah-rah, "Aren't we great!" way of saying that your organization cares about people.
A

bottom line building

, ROI-driven, performance-focused training specifically developed to make your people stronger, teams more effective and companies more productive. It's more than training and its tie to metrics. And, it's the way that companies are working (Check out MillerCoors tying personality assessments to competencies).
It's clear that more and more, companies are using personality assessments and using them in ways that build their business. According to CNN, about 40% of companies use personality testing to help employees learn to work more cooperatively with others who do not share the same traits. And, there are countless statistics (like from ERE and SHRM) that point to the incredible cost savings that occur if you can retain strong employees.
So, with no doubt about their importance…let's talk about how to make personality assessments benefit your business…
Increased employee engagement – With a personality assessment, employees can gain an unvarnished, holistic viewpoint of who they are, how they work and how they fit into the culture of the team or organization. Engagement goes up as organizations recognize the uniqueness that each person brings based on their own thinking and behavioral tendencies.
Stronger team dynamics – Utilizing personality assessments in the workplace and with intact teams provides a superior window to view team roles, responsibilities, communication, and conflict. Cognitively diverse teams can understand how each member brings a distinctive and valuable perspective to the table. Cognitively similar teams can recognize the need to capitalize on their strengths and find ways to overcome areas they may lack.
Increased productivity – Companies who use assessments to their fullest potential will ensure that learning and individual preferences are linked with goals, business objectives, and performance management metrics. How? Take personal objectives…knowing an employee's personality can provide a new way to view his/her objectives and can help to create an individualized plan to fulfill them.
If you are interested in making a personality assessment a meaningful, clear part of your business strategy, learn more about the Emergenetics Profile and how you can use your personal strengths in your work.

Print This Post