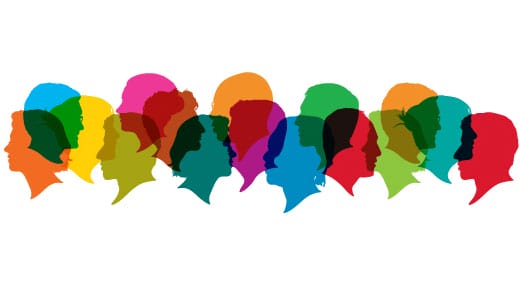 What meaning do you give to colours? Even though there is no scientific evidence on the effect of colours, we all associate colours with specific feelings, characteristics and meanings. No doubt that you will associate love with the colour red. Green is being associated with safety [in The Netherlands]. Think of the green stoplight or emergency exits that are all coloured in green. Yellow is the colour of light and creativity. Is yellow your favourite colour? Then you might like to travel and discover new possibilities. Is blue your favourite colour? Would you also associate blue with calmness and control? Maybe then it's no wonder why most traffic signs are in Blue.
Why would I write about colours? I was triggered during a recent Emergenetics webinar where the colours of Emergenetics were mentioned as one of the major strengths of the tool. 'Simplicity by colours, because that is what people talk about…' Having a Blue thinking preference (Analytical), I felt the need to find some examples of how this works in practise.
On my way of finding 'proof' I realised that once Emergenetics has been introduced within teams, there is no escape in using the colours. I would even dare to state that Emergenetics drives a new way of talking to each other. A way of talking that helps both parties to better understand and value each other. To make it a bit more specific I'll give you two statements I heard last week. Just enjoy the effect of talking in colours…
'I might be going a bit Yellow now….'
Understanding before Emergenetics: What is he talking about???
Understanding now: He is using his talent for creativity, let him go wild on ideas and we'll help him to make things more concrete afterwards.
'I need someone Green to get the job done…'
Understanding before: She a bad time-manager!
Understanding now: She realizes that she needs help and is reaching out for someone with a talent for structure.
I see the effect of simplicity by colours, because that is indeed what people talk about! Will you share the language of Emergenetics that you encounter? I am curious!
---
ABOUT THE AUTHOR
Jacqueline Eeken
Performance Solutions
Experience Engineer & Trainer
An Experience Engineer, Jacqueline works as a senior trainer & coach at Performance Solutions. With great energy and enthusiasm I am priviledged to help national and international organizations build a strong context for their brand. With a background in Hospitality and Business Psychology I motivate leaders and co-workers to learn, think, act and lead differently. They become more successful in creating memorable experiences for guests and customers by Reverse Thinking and Engineering.
Reverse Thinking & Engineering has already been sucessfully applied by game-changing brands such as Apple, Nespresso, Starbucks, IKEA and citizenM Hotels (most trendy hotels on Trip Advisor). To me, there is nothing more exciting than (trying to) understand the way people think and behave, both from a buyer as from an employee perspective. The major gift to me personally, gained in these years as a trainer, is the strong belief that everyone is gifted no matter what background, experience, jobtitle, gender or age. And finally; Why do I get up in the morning? I spread delight – by making people understand those gifts and those of their colleagues.

Print This Post