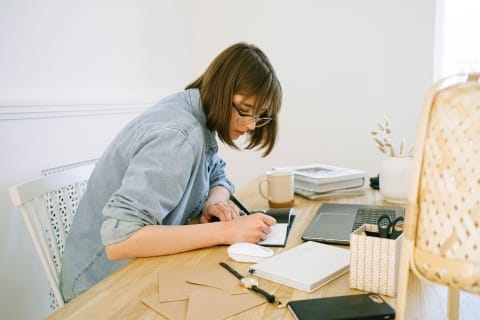 The recent spikes in pandemic case numbers around the globe serve as another reminder that remote learning is here to stay for the long-term, and we need to make sure our programs are designed to effectively support staff in any location.
Companies are facing a lot of challenges right now as they adjust to new business realities and strive to keep their workforce motivated to persevere. When it comes to your employees, we know that learning and development programming can help keep your staff stay engaged.
A Udemy study revealed that a lack of opportunities to learn and grow was the number one reason that employees felt disengaged at work, and 80% of respondents said learning and development would help them feel more engaged on the job.
With the changes that employees are facing, training can also help them home in on skills that can enhance their productivity, help them work more effectively during difficult times and connect with fellow staff members as they navigate unfamiliar situations.
As you reframe your development initiatives to support staff in remote or hybrid learning environments, you can improve learning outcomes by appealing to the interests of each team member. Below are seven tips that utilize the Emergenetics® Attributes to inspire engaging changes in your programs that don't have to break the bank.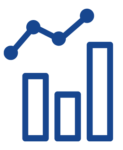 Provide opportunities for staff to share their expertise.
Individuals with a preference in Analytical Thinking particularly appreciate learning from experts and having an opportunity to share their knowledge on meaningful topics. As you create learning experiences, consider asking employees from across your company to share their insights into topics where they excel.
For example, you might invite one of your most respected Sales team members to create a short video on negotiation or ask members of a high-performing team to host a virtual lunch-and-learn about their best practices for collaboration. Check out this post for more ideas on how to utilize user-generated content.

Repurpose tried-and-true trainings.
While programs should adapt to meet today's demanding environment, it can be helpful to lean into familiar trainings and frameworks to help your team members adjust. Doing so supports both the Structural Attribute, which tends to appreciate consistency as well as empowers all staff to utilize existing knowledge to help them navigate their work.
We've had many Emergenetics Associates host a Virtual Meeting of the Minds or Team Dynamics for Small Groups workshop to reacquaint employees with their Emergenetics Profiles and discuss how to use the Emergenetics framework to collaborate and communicate effectively in a remote or hybrid setting. Consider what trainings or content you've previously shared with staff that could be repurposed to support them during this time.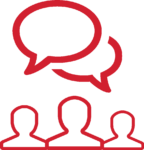 Create a virtual learning community.
It can be isolating to work in a virtual setting, especially for those with a Social preference who particularly enjoy having opportunities to work with and learn from others. To increase your learner's engagement, find ways to create a community of learning to encourage staff to keep growing their skillsets.
You can use a number of avenues including turning on chat or community features in live trainings or eLearning courses in your learning management system. You can create Slack or Teams channels on priority learning topics and encourage employees to share articles, webinars or trainings as well as highlight their own learnings across your platforms.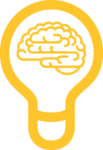 Identify and solicit ideas for new learning experiences.
The Conceptual Attribute appreciates having an opportunity to experience something new and unique. In the context of remote learning, there are different technologies to explore to engage staff as well as new learning journeys for your team members, particularly as they need to embrace different talents to move the company forward in a world of remote work.
Review your existing training platforms and see what additional features you could incorporate in virtual learning such as white boards, new reactions or filters to speak to the Yellow in everyone's brains. Also, invite your staff to share ideas about new technologies your Learning & Development team could embrace as well as what new skills or talents they would like help to develop.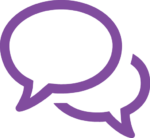 Include opportunities to internally and externally process in your programs.
To help staff retain new information, provide different mechanisms to process training content. Connect with those in the first-third of Expressiveness by offering opportunities to respond via written communications like chat features. You may also encourage staff to engage in individual reflections that can be shared later in small group meetings or message boards.
For staff members in the third-third of Expressiveness, build time into your training sessions for discussion. Consider using breakout rooms in small groups so that everyone who wishes to share has an opportunity to contribute.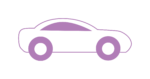 Give learners an opportunity to set their own pace.
Some of your staff members who fall into the first-third of Assertiveness will likely prefer to keep a steady pace for their learning while those in the third-third may appreciate a driving approach. You can engage employees across the Assertiveness spectrum by providing mechanisms that allow learners to move forward at their preferred speed.
Consider using eLearning courses or providing access to learning materials that employees can explore on their own. When possible, try gamifying your approach with leaderboards to encourage competition, which often appeals to third-third Assertiveness. In your live sessions, you can also take periodic polls to get consensus from the group on if you are going too fast, not fast enough or at just the right speed.

Identify trainings for all staff and encourage employees to choose their own adventure.
Those in the first-third of Flexibility may appreciate consistency and follow through on agreed-upon decisions. To engage this sort of learning style, consider what training programs or practices your organization wants to make standard for all staff – no matter their location – so that your employees can develop a base level of needed skills or frameworks.
Individuals in the third-third of Flexibility appreciate keeping their options open. To engage them in your programs, I encourage you to offer a menu of trainings, webinars or articles so that staff can choose their own adventure as they explore new learning opportunities as well as experience trainings that are consistent for all team members.
As employees strive to adapt to new ways of working, the trainings you offer can make a real difference in engaging staff, helping them stay motivated and encouraging them to build new skills to support your organization's future. While implementing the steps above will take some time, even incremental updates can make an impact when it comes to connecting with your team members. If you are looking for a place to start, begin with the Emergenetics' Behavioral Attributes, and chip away at the list to build out a remote learning experience that supports the interests of all staff across your company.
Discover how Emergenetics can help support your distributed teams and engage them in meaningful learning to make remote work easier. Download our latest eBook on employee engagement or fill out the form below to talk to a team member today.

Print This Post