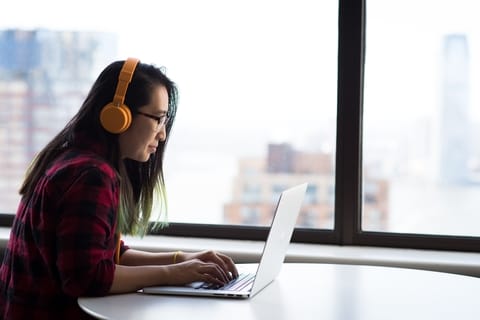 Have you ever had a customer service experience that inspired you to write a review or talk about it with a friend? If so, it's likely that the company – and their customer service representatives – left either a fantastic or negative impression on you.
Customer service has a major impact on your business. Companies lose $1.6 trillion USD each year due to client turnover because of poor service, and according to Salesforce, 72 percent of customers will share good experiences with others and 62 percent share negative ones. These testimonials translate to dollars due to the importance buyers place on reviews.
Enhancing customer relations is well worth the investment. What steps can you take to build rapport and increase trust?
Here are four tips for success to implement and share with your teams:
1. Use the Platinum Rule
We all know the Golden Rule: "Do unto others as you would have others do unto you." The Platinum Rule takes an alternative approach: "Treat others the way they would like to be treated." It recognizes that people's preferences differ and that one size doesn't fit all.
In working with clients, make a conscious effort to flex your style to meet their needs. Tools like the Emergenetics® Profile can help you as it provides insight into an individual's Thinking and Behavioral preferences, allowing you to personalize communication in a way that honors them.
For example, if someone has an Analytical preference, they will likely appreciate if you cut to the chase. If someone is in the third-third of Expressiveness, they will likely want to talk through their thoughts as they formulate.
If you don't know your customer's Profile, take a balanced approach to speak to all of the Attributes. Identify which techniques seem to resonate with each person and flex to meet their needs.
2. Watch Your Words
In her book Work That Works, Dr. Geil Browning, Emergenetics Founder & CEO, talks about using the "Language of Grace," meaning positive language, and the effect words can have on the brain. Negative words can cause our bodies to release stress-related hormones and impair communication. Positive language can lower physical and emotional stress and increase motivation.
By simply rephrasing a word or sentence, we can reduce or enhance energy. For example, instead of "Try," use "Do my best." Instead of "This is a problem," use "This is a challenge." Instead of "I'm sorry I messed up," use "I'm sorry—how can I help fix this?"
Your word choice can make or break a customer's experience. By using positive language, you will be in a better position to diffuse frustration and stress, build trust and strengthen the relationship.
3. Show Your Gratitude
If you search for "customer service stories" on the internet, you're bound to find heartwarming and creative approaches to showing appreciation like the story of DonorsChoose.org.
DonorsChoose.org is a nonprofit that funds classroom projects. Some of the impacted students volunteered their time to write thank-you notes to the donors, and additional contributions started pouring in. Gratitude is now the basis for the organization's business model and has increased their average donation by $41 USD, or more than $3 million USD annually.
Simply thanking a customer can influence their decision to become a repeat customer—and all it takes is a few words.
4. Ask for Feedback
You may assume that you'll hear from a disgruntled client, yet only four percent of businesses hear from their dissatisfied customers. Companies need to provide opportunities for customers to share feedback and create a process for reviewing and addressing their input.
Here are a few feedback mechanisms and methods that may resonate with each Emergenetics Attribute:
Analytical: Use a Net Promoter Score (NPS) rating system to gauge a customer's overall satisfaction by measuring their willingness to recommend your company's products or services.
Structural: Create an annual survey to dive into the details of your client's experience with your products and services.
Social: Provide an opportunity to share qualitative feedback through stories.
Conceptual: Ask customers to share their ideas and suggestions for improvement.
Expressive: Give clients opportunities to provide feedback digitally or by phone.
Assertive: Seek immediate feedback after a customer service experience and offer time-delay methods like an annual survey.
Flexibility: Select a standard mechanism to collect input year over year and test new approaches throughout.
By asking for feedback in a number of ways, you are more likely to find a method that resonates with your many customers, enabling you to obtain valuable insights to inform your company's strategy.
Your clients have the potential to be significant drivers of business growth. As Zappos CEO, Tony Hsiesh, shares:
"We take most of the money that we could have spent on paid advertising and instead put it back into the customer experience. Then we let the customers be our marketing."
By giving your team the tools to build connection and trust, you can leave positive impressions on your clients that generate conversations and propel your business forward.
Learn how Emergenetics can help to improve customer relations at your organization by filling out the form below.

Print This Post