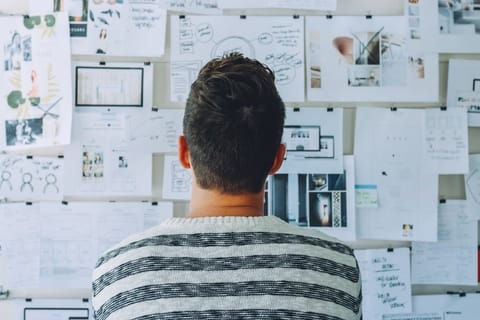 It seems that companies are striving to operate at a third-third Assertive pace these days. As the World Economic Forum describes, innovation and disruption are occurring more quickly than ever before, and organizations are shifting their methods of operation to succeed in rapidly changing environments.
While Information Technology, Research & Development and Product Development teams were some of the first to adopt agile practices, organizations now expect most of their departments and cross-functional teams to work this way. In fact, a study sponsored by CA Technologies reported 78 percent of respondents said they were using agile in some way within their Human Resources teams.
While it may be scratchy to change the way we work, as leaders in Talent Development and Organizational Effectiveness, we need to be more responsive than ever before as we prepare our workforces for automation and changing job demands.
Being agile does not mean that we can neglect a future-focused vision or throw rules and plans aside. It simply encourages us to balance our long-term focus with opportunities for real-time feedback and adaption to allow for faster improvement and growth.
To build agile into your professional development programs, I invite you to consider these three practices:
1. Encourage continuous, multidirectional feedback
You are likely aware that millennials want continuous feedback, and this is a practice that all of your employees can benefit from, especially as organizations seek to speed up skill building to meet today's changing business realities.
Annual (or better yet quarterly) performance reviews continue to be important, and regular multidirectional feedback from supervisors, peers and direct reports can help employees get the real-time insights they need to quickly understand where they excel, where they can do better and specific areas for improvement.
2. Help staff learn how to coach and be coached
To support your Learning and Development department's efforts around practice #1, it can be helpful to offer workshops and resources to help staff learn how to provide and receive positive as well as constructive feedback and become more effective coaches.
One resource I can recommend is this blog post from my colleague Shana Bosler, which describes how you can build a transformative coaching culture.
Using tools like the Emergenetics® Profile can also help you. By providing resources to empower your employees to understand one another's Thinking and Behavioral preferences, staff can discover how others prefer to communicate and receive information, helping them craft effective coaching messages that are received positively.
3. Focus on learning transfer
You will get more out of your trainings and foundational programs if you invest time into learning transfer. Building new skills takes time, practice and application. As we try to accelerate the pace of talent development, I encourage you to consider how you will help staff apply their learnings regularly to support continuous improvement and adoption of new skills.
As you introduce new programs or consider your tried-and-true staples, how are you helping staff advance their learning?
Have you introduced email reminders with tips, or used job aids?
Have you provided situational guides?
Do you explore the training topics again in other meetings?
Designing a plan to support learning transfer will help your team members build skill more quickly so that employees are ready for their next learning opportunity.
As automation, technology and disruption propel our companies forward and accelerate change in our industries, we as leaders in Human Resources, Talent Development and Organizational Effectiveness play an essential role in helping our team members adapt to rapidly changing environments. By supplementing your long-term vision for talent management with these three tips, you can set up your teams and employees for success in an increasingly agile world.
Interested in learning more about how Emergenetics can support continuous feedback and coaching conversations? Fill out the form below to connect with our experts.

Print This Post