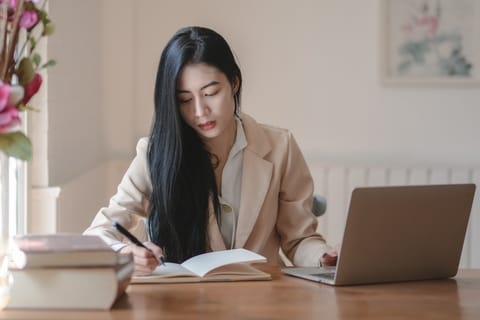 As individuals and organizations around the globe seek to manage constant changes resulting from the COVID-19 pandemic, it can be challenging to know how to communicate to stakeholders, especially when you don't have all the answers.
It's no easy task to communicate effectively amid uncertainty, and when you take the time to consider the needs of each Emergenetics® Attribute in your messaging, you can help your employees, clients and community feel more engaged, connected and supported.
As you, your leaders and your managers put together communications during this challenging time, I invite you to keep these considerations and tips in mind to hone your messaging:
Communicating through the Attributes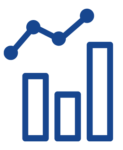 Analytical
In times of uncertainty, those with an Analytical preference may be asking questions about how the situation will impact the company's bottom line and goals. They will also likely be concerned about the data and reasoning behind any decisions the organization undertakes.
To support the Analytical Attribute in your communications, it's important to:
Offer clear, high-level reasoning behind your decisions
Include data from relevant, credible sources that support your next steps
Explain how decisions impact the bottom line and your overarching goals

Structural
Those with a preference for Structural thought will likely want to know what specific action steps your organization is taking to address the situation as well as how you are preparing for unforeseen challenges that may arise.
To connect with the Structural Attribute, adjust your communications to:
Share as much detail as possible about the path forward
Provide a thorough schedule and timeline of your plans and expected communications to keep stakeholders updated on changes
Explain the process employees can follow to surface unforeseen challenges and problem solve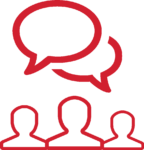 Social
Stakeholders with a Social preference will likely be concerned about how others are affected by the challenge and be interested in learning how they can help. They may also be curious about ways to maintain their connections with others during this uncertain time.
To support this Attribute in your communications, be sure to:
Consider the needs of all stakeholders and the implications of your plans on employees, clients and the community
Provide opportunities for community building, and in the case of remote working or if asked to shelter in place offer ways to do so digitally
Encourage mental health breaks to support team member wellness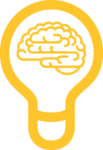 Conceptual
Those with a Conceptual preference will likely be concerned about what this uncertainty means for the future of the business. They may also be curious to understand what opportunities may arise from this situation as well as what they can test out in the short-term to help address challenges.
To engage the Conceptual Attribute in your communications, be sure to:
Explain how the present situation connects to and impacts the big picture and your vision
Share new possibilities or silver linings that may result
Offer ways that individuals can share ideas or brainstorm solutions to provide their support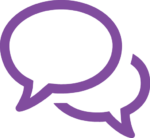 Expressiveness
No matter where your employees fall on the Expressiveness spectrum, they will likely be interested in knowing how information will be shared and how they can follow up as they process your communications.
Be sure to deliver information in a multitude of ways, including email and Intranet updates to support those in the first-third of Expressiveness as well as virtual, video or phone meetings to support those in the third-third of Expressiveness.
Remind individuals that they can follow up on these communications with questions, concerns or thoughts via email or a phone number for a designated contact or through your company's website or intranet pages.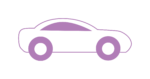 Assertiveness
Your employees will likely be curious about the timeline for implementing changes, and they may also want to have a forum to share feedback.
To support individuals across the Assertiveness spectrum, provide timelines outlining your next steps as well as when stakeholders can expect regular communications to address changing priorities and business needs.
Consider how you can cultivate consensus about your next steps with stakeholders, which will appeal to those in the first-third of Assertiveness, while also demonstrating how your organization is quickly seeking solutions and identifying areas of focus, which will speak to those in the third-third of Assertiveness.

Flexibility
In times of uncertainty, there are a lot of questions up in the air and there will likely be a need for ongoing changes to your plan. The Flexibility Attribute will be interested in understanding what your organization has committed to in addressing the situation as well as what is still undecided.
To support those in the first-third, be sure to outline any next steps or actions that have been solidified. It's important to also clarify what has yet to be decided or where you'd like input on possible next steps to connect with those in the third-third.
And, I recommend that you be transparent in your communications and share that it's likely some of your initial decisions will change down the road. Be up front with stakeholders to let them know that priorities may shift as additional information becomes available, and when changes need to be made, provide a clear rationale to explain your new approach.
Moving Forward
As we all work to address the rapid changes in our current work environment, effective communication should be an essential part of your strategy. By connecting with the needs of each Attribute, you can better engage your stakeholders and maintain their trust, which will support organizational success even in the midst of uncertain circumstances.
Interested in learning how you can bring a Whole Emergenetics approach to your work? Download our free communication template for a quick reference point of the information shared in our blog or fill out the form below to connect with your team today.

Print This Post